Elegant and classic — just how the couple wanted — today's beauty of a wedding took place at the Liberty Grand Entertainment Complex. The gorgeous celebration, including a chic cream colour palette and sensational floral arrangements, was planned by Rebecca Chan Weddings & Events. It was all stunningly captured by Fungke Images. Get ready to be inspired!
Vendors Featured in this Article
The couple shared a romantic first look amid a bright and beautiful afternoon with a gorgeous bouquet made by
Fete Floral & Events
.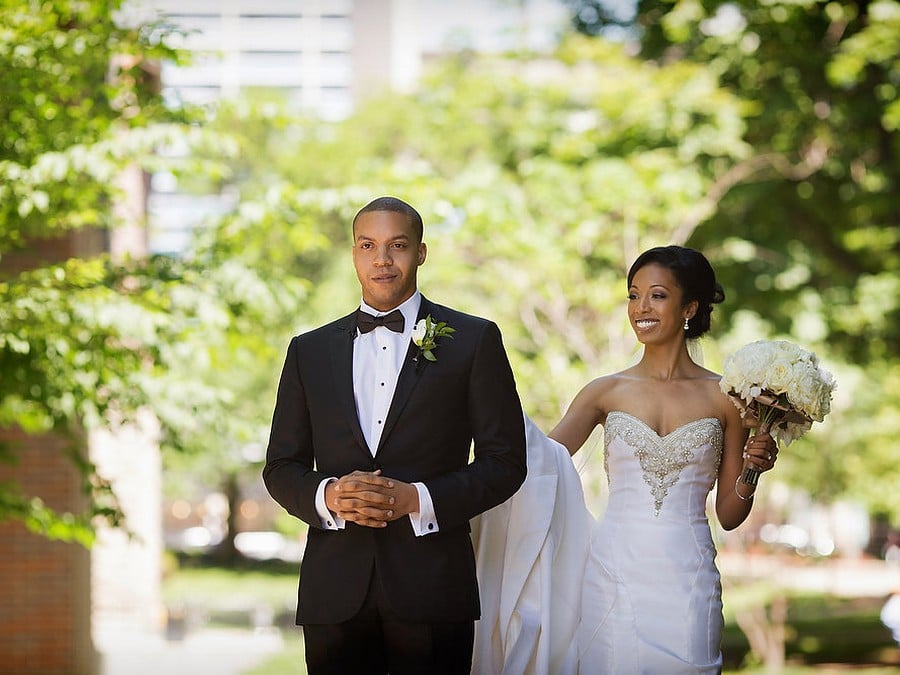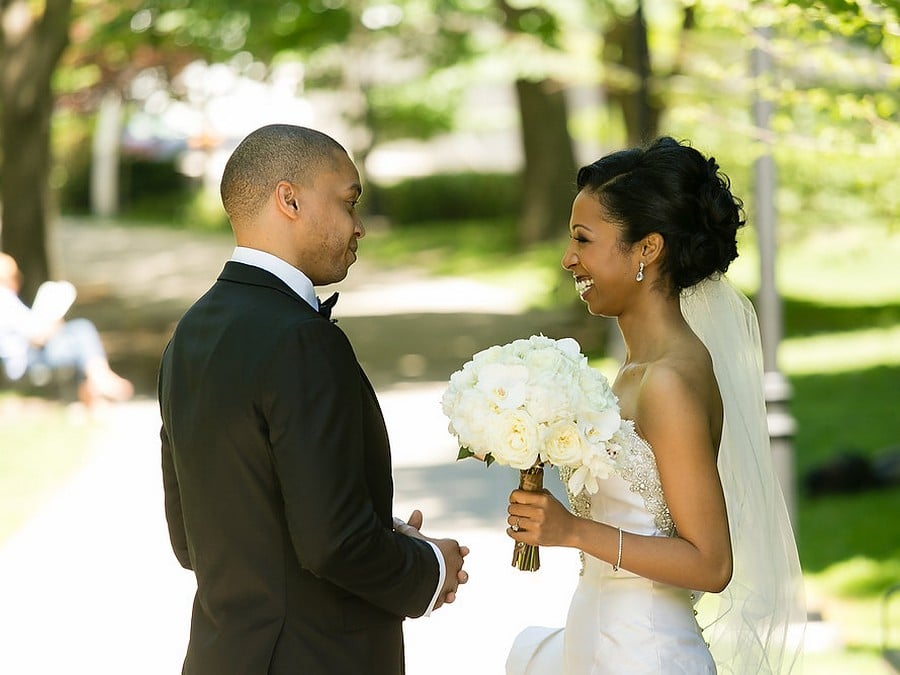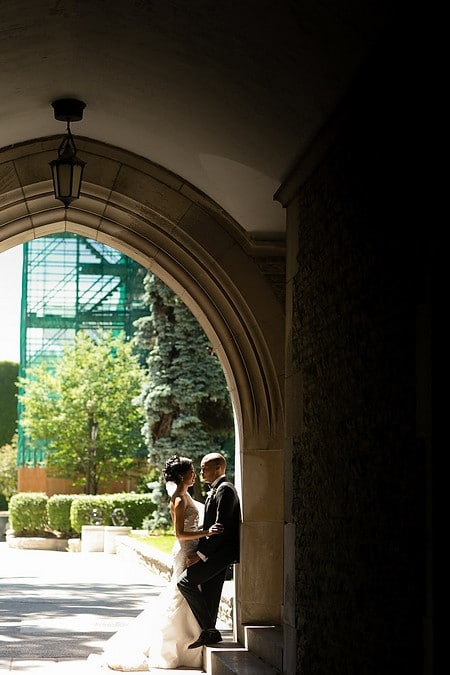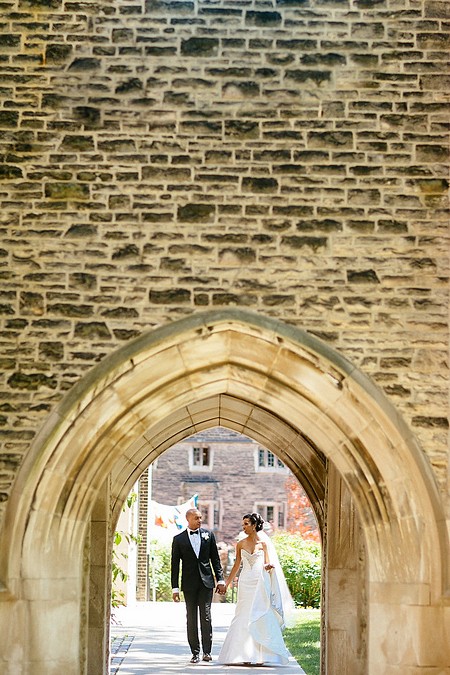 The sublime wedding aisle was lined with delicate flowers provided by the bride's aunt Charmaine.
With just the right blend of sophistication and classic style, every detail of the couple's reception was breathtaking. From the ornate candelabras atop the sleek white tabletops to the gorgeous gold-tinted cake, the reception was as memorable as it was mesmerizing.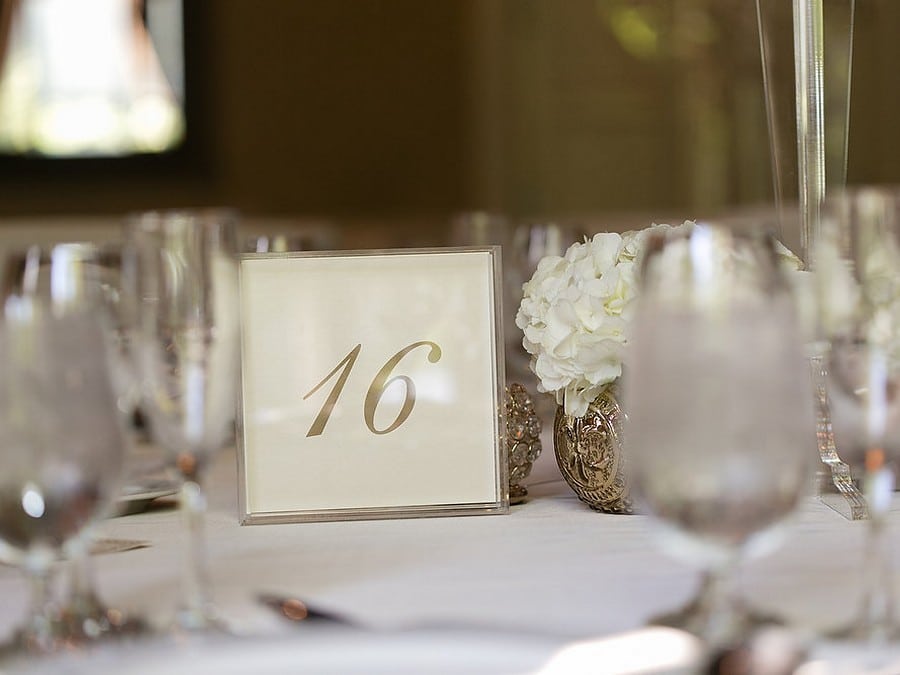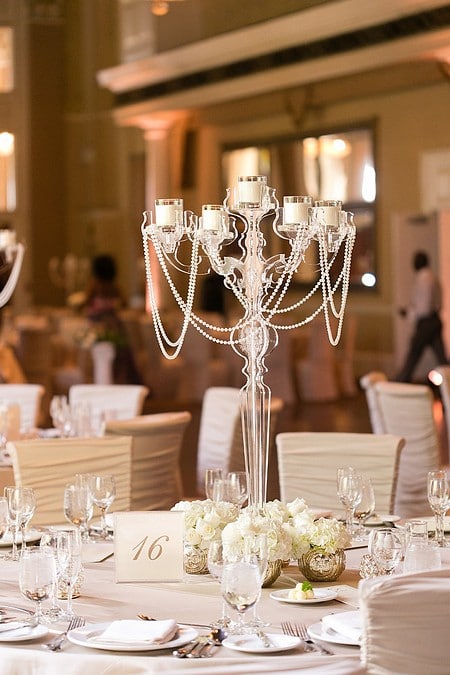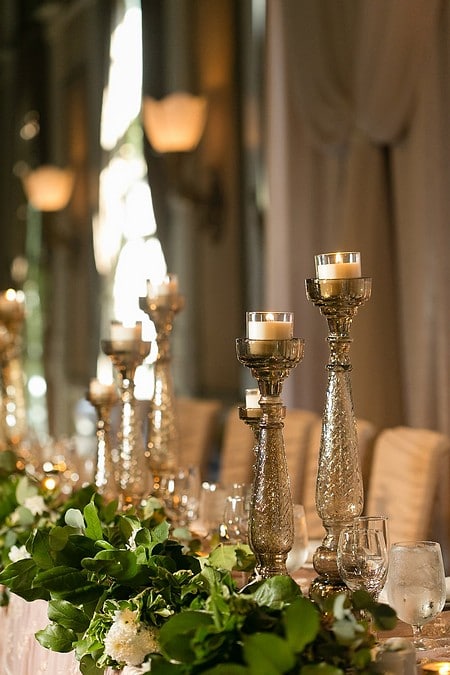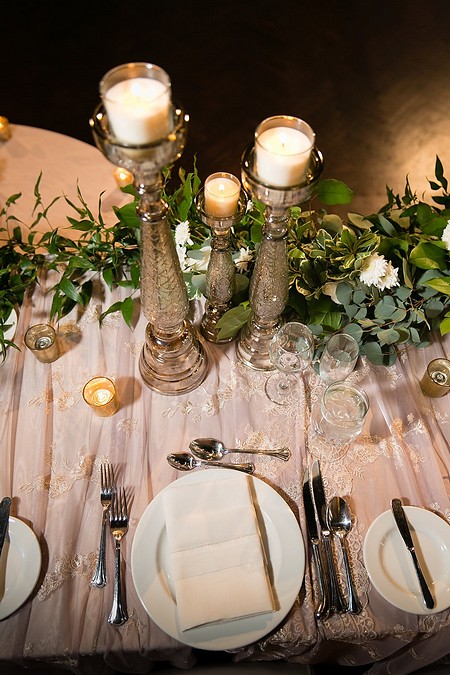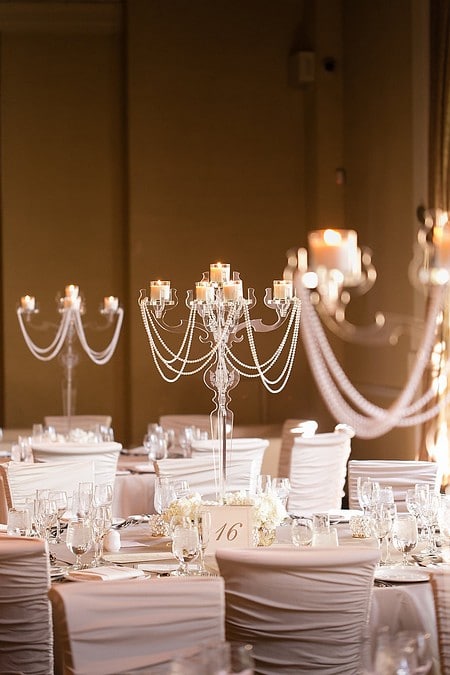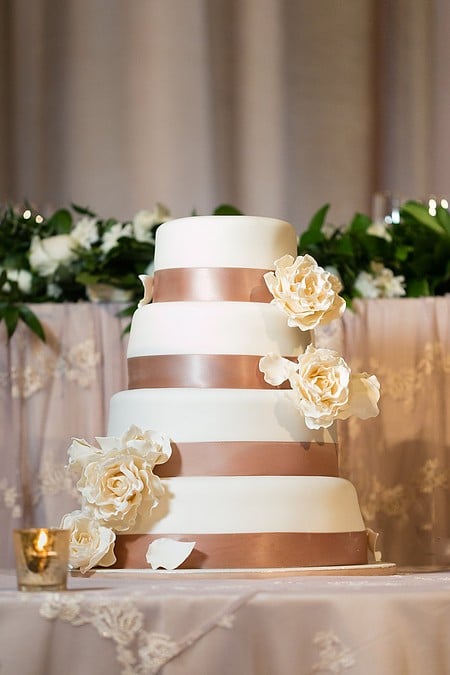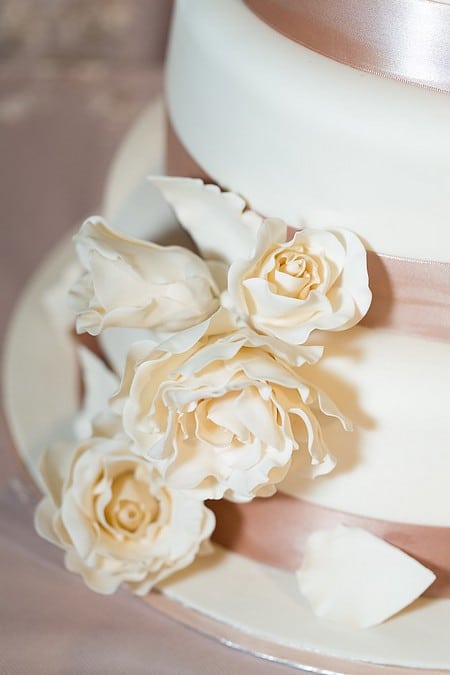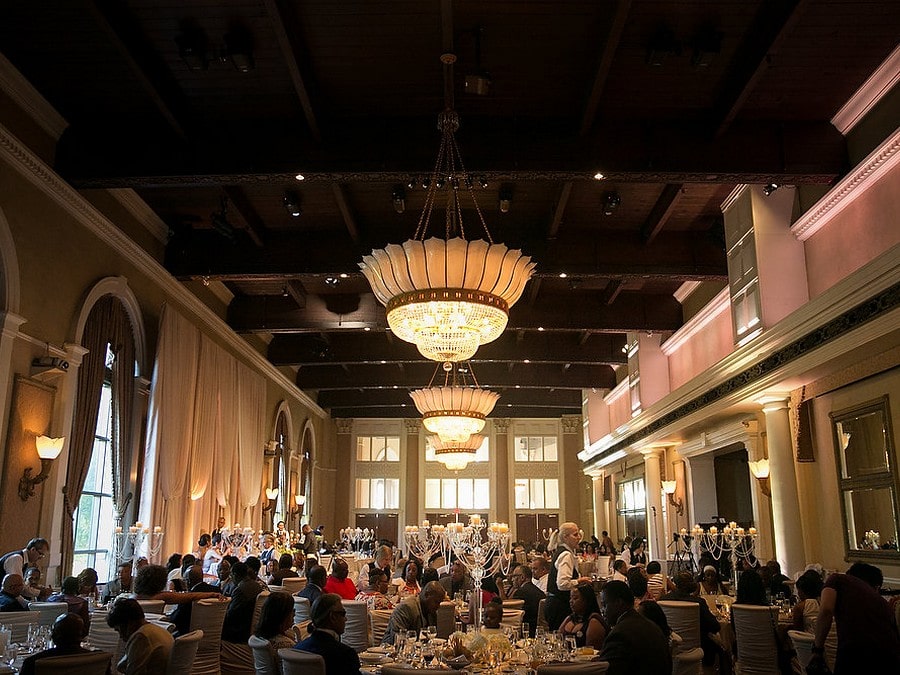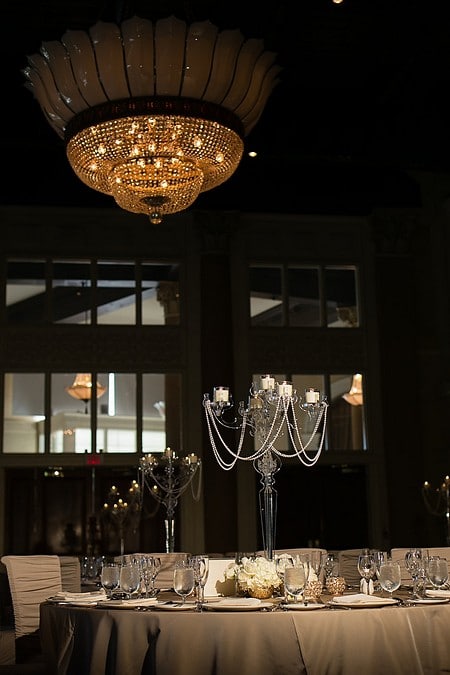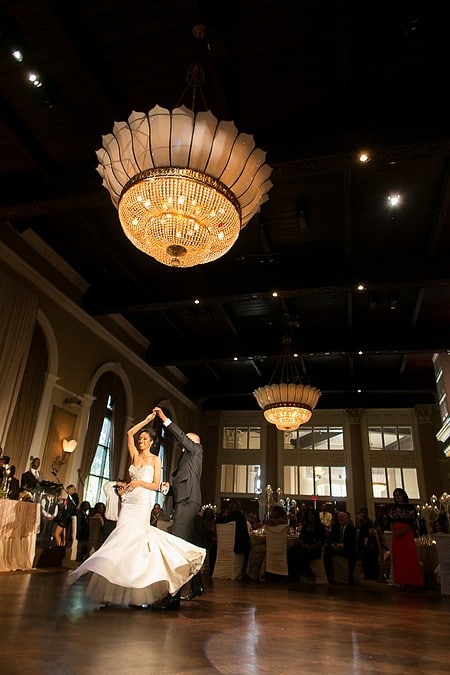 The couple share an exquisite first dance, which was perfectly choreographed.